Call us now: (+234) 803 475 6999 / 802 215 4111

Acumento's belief in working closely with our clients is at the heart of why we have adapted Agile Development for collaboratively collecting, testing & verifying requirements with our customers. An agile approach allows us to respond quickly to market trends and business priorities keeping our solutions, services & expertise at the fore of technological & operational innovations within the telecommunications industry.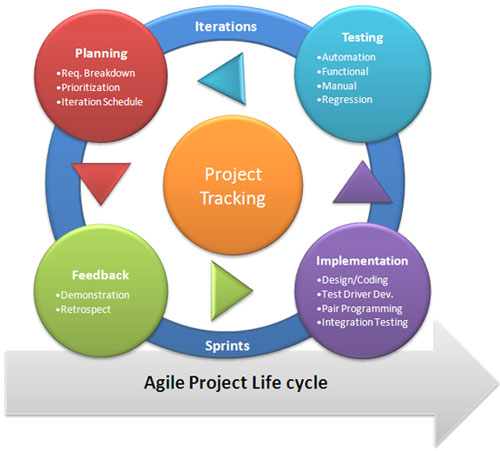 Agile Development is widely accepted as an iterative & collaborative approach to development.
Acumento's scrum masters drive a schedule of 2 to 3 weekly sprint cycles to maintain collaboration momentum and a result oriented process. This provides greater visibility of product functionality throughout the project, building a sense of confidence and trust between client & the delivery team.
Our adaption of the Agile Methodology has resulted in:
Faster time to market
High Quality Requirements
Highly collaborative
Rapid system adaption based on timely feedback
Evolutionary development and delivery
Rapid and flexible response to change